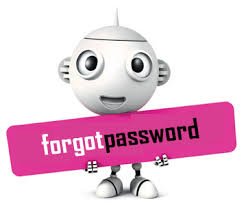 If you need Help with
PASSWORD RESET
send us an e-mail on

info@petsneedmeds.com
we will send you a temporary password.

Please use your REGISTERED E-MAIL
when sending the request in order for us to verify your identity
Depending on the time and day, it may take a while to
process the request as this is done manually
=============================
Testimonials
Get to know how Pets Need Meds has managed to build up a good reputation in the industry. Read through some of the wonderful feedback our clients have to say about our products.

Product reviews for BROAD SPECTRUM (2in1) Cat Flea Control oral Capsules.
(NOW 210 mg LUFENURON + 15mg Nitenpyram in each capsule, TUNA flavored [once a month])

This product worked like a charm! I had the worse time with fleas ever this year, nothing seemed to work.With 3 dogs and 2 cats they were miserable and I was going broke with the flea treatments. Even the best topical ointments just held the fleas down for a week or two. I never liked the idea of an internal systemic flea product, but i was at the end of options. I did my research and found no real lasting effects to the animals so I gave this a shot. The results were observed in about 30 minuets. All 5 critters started scratching and chewing to beat the band for about 20 to 45 minuets then peace throughout the house! I did however give the "gang" a Capstar treatment around week three, and we are flea free! This is week eight and I haven't seen a flea yet! I would like to add that I haven't had to treat my house as it seems all the fleas have been terminated by the treatment on my pets
- Raisa W

You can't beat this!!..Low price and it works!! will definitely be ordering more for sure. Fairly easy to give, the syringe works best if your cat is finicky, Tried the greenie pockets, but my cats were having none of it..lol
- Karen W.

Our cat is allergic to flea bites. Last summer was a flea nightmare! We tried everything and nothing worked! Finally we found Program and Capstar and it changed our lives. This product is just as effective as the name brands and is a quarter of the price! Also shipping is super fast and you can put it in the cat's food or a little milk and they don't even notice it. Buy this now!!
- jovigrl

I bought this stuff a couple of months ago, after trying everything and not being able to get rid of the fleas. I have 12 cats and had a horrible infestation in my home. I prepared my home by using Raid Carpet and Room Spray. I put a little canola oil in my cat's canned food and let them eat to their tummies content. Then, using the syringe and cup, I opened the capsules, mixed it with a little whole milk and gave it to them. The adult fleas started dying right away and continued to do so for the next 24 hours, at least. We sprayed the house down every three days and within a week all of the fleas were gone. My cats suffered no adverse effects. The cold weather here probably helps keep them at bay, but after to holidays I want to treat them on a monthly basis. This stuff works great!
- Tambrey G

After spending hundreds and hundreds of dollars fighting a flea infestation on my indoor cats, this product finally killed them. I treated all of the cats at the same time as well as treating all carpets, bedding, and furniture. Dead fleas were falling off after 30 minutes. 1 week later, I still have not seen a live flea.
- funny

I read the reviews and ordered accordingly. As promised, 20 minutes after the dose, one of the cats began running around the house like someone was poking her. This was the cat we thought was not infested. After an hour, the fleas dropped off like paratroopers from an air assault. So far, 5 days after the initial dose, both cats are clean. No live fleas, no flea "dirt". They are resting as only cats can. We are continuing with the house control to eliminate the problem. This appears to be an effective first step in what is a process. Turn around has been fast, directions complete. Not the first time I have purchased from this vendor, will not be the last. As long as there are medication needs that can be handled without a trip to the vet, this vendor deserves consideration.
- fanwoodguy

Really easy to give, just open capsule and added 1/2 to food. (My cat is about 10 lbs) He LOVED IT!!! Licked his cat lips! Had a few moments of crazy scratch activity, I guess while the fleas died, then he curled up and slept like a champ, snoring like a bear, Lol. I waited one month and gave the 2nd 1/2 of the meds. Same lip loving reaction, less scratching, more relief for both of us
- Tala Gala

Product reviews for Finally a DOG BROAD SPECTRUM (2in1) Flea Control oral Capsules.
(NOW 410 mg LUFENURON + 60 mg Nitenpyram in each capsule, BEEF flavored [once a month])

I used these on my dogs when they got a nasty flea infestation this summer (even with Frontline). I opened the capsules and sprinkled it on some canned food. They ate it with no problem. The next day they stopped itching. Within days I stopped finding any fleas jumping on me when the dogs sat with me. We've been using it several months and have had no recurrence.
- Joye

I get this product for my very large and hairy German Shepherd, and it WORKS. I've tried all the veterinarian-grade drops, and getting them distributed through his undercoat is impossible. He had a little traveling flea circus moving around his nooks and crannies one step ahead of the topical stuff. I think this does a MUCH better job, it is MUCH more affordable, and it doesn't traumatize my dog - he hated the other stuff, felt like he was being punished. I love that this renders the flea eggs unable to hatch because that is the problem when the other stuff misses one of the little buggers and the flea mamas sprinkles little bundles of joy (NOT!) in the carpet. This stuff breaks that cycle - my home and my animals are flea-free and we are happy about it. The Medicine Store is very responsive to inquiries - excellent response from the owner when I had a question. I will be back for more.
- Dhanya

Works Great!! I will use this next summer for sure!!!!! All summer had problems with fleas. I got the package in the mail. Opened and read the instructions. I gave my dog 1 capsule. (put it in the back of her throat, closed her mouth, then rubbed her throat till she swallowed it.) Within 2 hours every flea on her was dead!!!! This is the best part they never came back!!!!! I still have enough meds to last through next summer
- Thomas P

I give this product 5 stars because it does everything it promises. As a veterinary assistant, I'm familiar with the various products used for flea control. I've always preferred Lufenuron. It's a natural substance and extremely difficult for fleas to develop a resistance to it. It does a superior job of reducing any infestation, especially in a multiple dog or cat household. The additional ingredient, Nitenpyram, banishes all fleas currently tormenting your pet for an approximate 24-hour period. It's so worth it to have your pet flea-free and comfortable. The capsules feel like hard plastic, but can be opened and the contents mixed with a full, fatty meal. The price is amazingly affordable. The company shipped fast. I am so happy that I found this 2-in-1 treatment. I highly recommend the product and the company.
- Linda L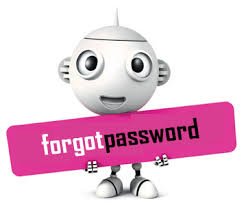 If you need Help with
PASSWORD RESET
send us an e-mail on

info@petsneedmeds.com
we will send you a temporary password.

Please use your REGISTERED E-MAIL
when sending the request in order for us to verify your identity
Depending on the time and day, it may take a while to
process the request as this is done manually
=============================
Pharmacist owned and
managed since 2008
Please consult your Veterinarian for any of your Pet's Health issues and concerns, using our products is not a substitute for a Vet visit which your pet may need.
Free Shipping for orders $50 or more
Applies only on First Class Mail and have to be chosen during checkout
Shipping $0.00

Total $0.00
SHIPPING SCHEDULE
Orders placed by 1pm Pacific time Monday-Friday are shipped the same day, Orders placed after 1pm PST are shipped the next morning, orders placed after 1 pm Friday through Sunday night are shipped Monday Morning
________________________

We no longer add
Bonus capsules to orders

Tracking your order




If you paid with a credit card you should receive an e-mail from us once the item is shipped containing the tracking number which can be updated at the postal service website www.usps.com

If you paid with PayPal you should receive an e-mail from them once your item is shipped containing the tracking number, if not just log into your

Paypal

account and you will find it.
Please Consult your Veterenerian for any of your Pet's Health issues and concerns, using our products is not a substitute for a Vet visit or prescribed prescription medications.

All our products are Over the Counter Suppliments and are NOT for Human Consumption
Credit Card information is NOT Stored on
Our Site, we take security very seriously